Happy Sabbath
We hope you've survived another week of isolation. Please think (and pray) especially for our members who are in nursing homes and unable to see even close family members.
We also have church magazines such as Record, Adventist World, and Change My Life available as always, but it's rather hard to get them to you now. If you want a paper copy, please contact the church leaders and we'll arrange a way to get them to you. The NNSW Conference News is also available on the conference website.
Sabbath Services
Here's a Sabbath School and Divine Service programme you can use. Add whatever songs you like.
To give your tithes and offerings, there are several options, since we can't do it physically for a while.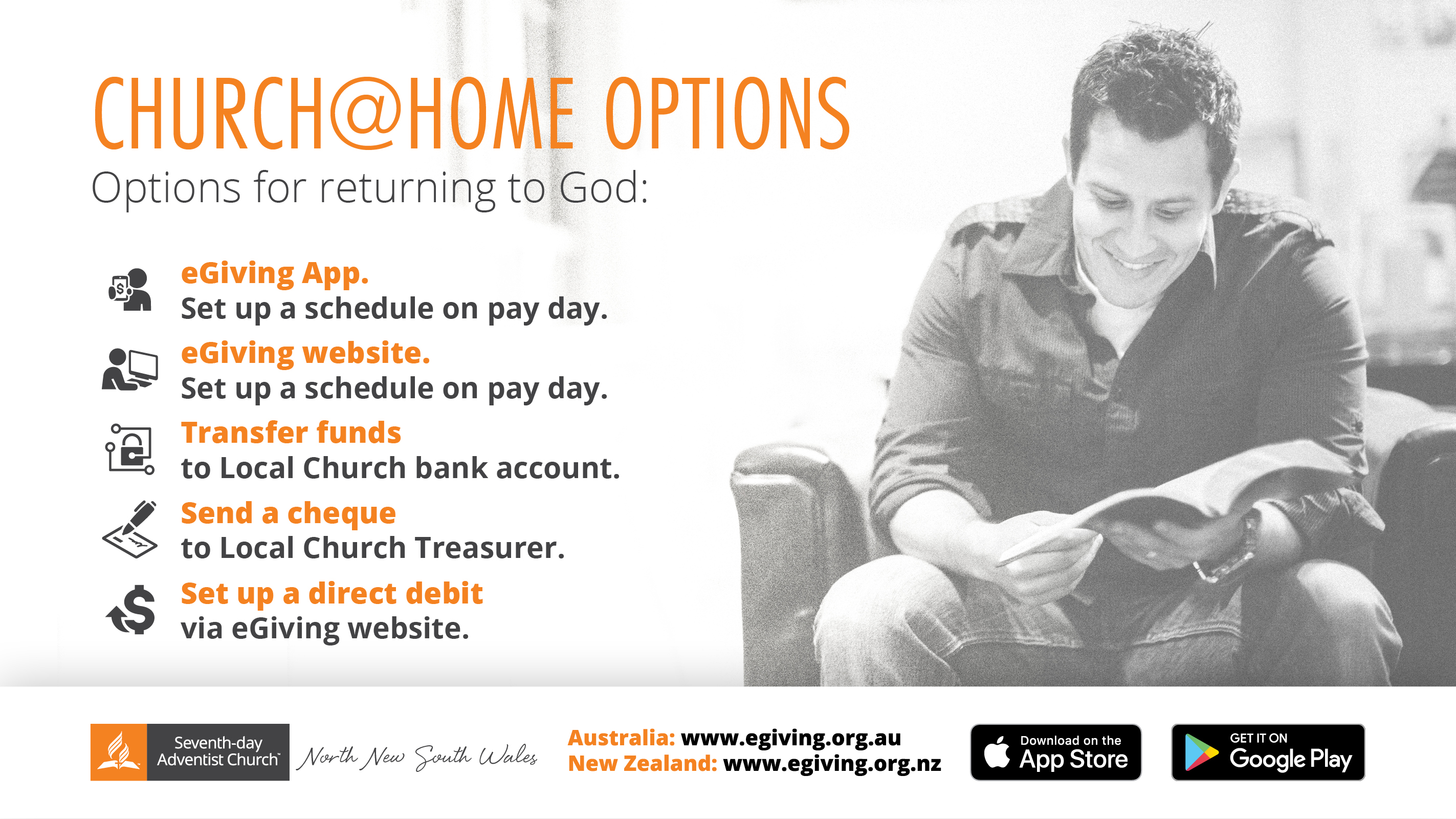 The conference has distributed instructions for the eGiving website and instructions for the eGiving app. Download the iOS app or the Android app
Sabbath School Lesson
Choose one of the lessons here
Sabbath School Study Hour
Mission Story
Sermon
Celebrate Mission | LIVE
The NNSW conference is livestreaming this sermon. (Also available on facebook if you prefer to use that.)
"Thus far, the Lord has helped us." Even though we are living in uncertain times, we still have so much to celebrate! On #CelebrateMission we take a close look at the numerous projects across our conference that have been fruitful for the Kingdom.
🧡 Finish the Work: Many of these projects were made possible thanks to your generosity in the 2019 Big Camp Appeal. The 2020 Appeal is an opportunity for you to invest directly in front-line outreach efforts to finish what we have already begun.
Doing things God's way
A sermon by Randy Skeete
Posted Friday, April 24, 2020